The Water Tribunal: a lesson in art and in history
Isabel Clara Simó
Every Thursday, at 12:00 precisely, the Water Tribunal commences its session. This is an ancestral tribunal which is compellingly effective.
The rich and fertile Valencian Albufera divides its waters into irrigation channels and there is no-one in the world who can rule over these but the Water Tribunal. Probably dating back to the time of those great agricultural experts, the Muslims (supposedly the year 960) and continued by the great James I, the tribunal delivers its incontrovertible rulings. Phrases such as "parle vosté" (speak) or "calle vosté" (be silent) or "els denunciats de la séquia…" (the accused of the irrigation channel…) are phrases known by every Valencian.
The Tribunal speaks in one tongue and one tongue only: Valencian. That is to say, Catalan. Even during the darkest days of the Franco dictatorship, the Tribunal continued to issue its unanswerable rulings, which were delivered in Valencian. Franco didn't dare interfere.
Antoni Miró, with his precise and penetrating portrait of reality, which he executes with careful, modern and agile technique – no simple craft, this – and with his unmistakable style, represents the Tribunal with a series of paintings which are worthy of great praise. Never has the veteran Tribunal and its decisive way of interpreting the law, and thus life itself, been so celebrated.
This great painter has painted 25 astonishingly luminous canvases, 17 of the Tribunal and 8 of the irrigation channels, supplemented by 25 digitalised graphic works of a captivating truthfulness.
Antoni Miró is like none of his contemporaries. Antoni Miró is Antoni Miró. And now he shows us a range of images: the Apostle's Door of Valencia Cathedral, the members of the Tribunal, and the trustees, who solemnly deliver justice and enable the fertile Valencian gardens (L'Horta) to bear fruit.
Antoni Miró is always penetrating, always applies a critical eye, and always acts as plaintiff. But he is also a citizen who looks at his people and feels grateful. In this series, Miró has employed great tenderness, an almost tangible familiarity, a tribute to the water, to the earth, and to an atavistic wisdom.
The painter never forgets his lively sense of humour. Here he applies the enchanted eye of a childlike sage and draws deeply from the roots of life, the people, history and life itself.
The series is much more than a magnificent work of art: it is also a lesson in history, a tribute to the years and to wisdom. When you look at this work of art, you understand a little more about yourself and the people who have raised you, and of the ancestors who have made the history of the people your own history.
You have to be a great artist to be able to achieve this.
A man who works without rest and never lowers his standards – a genius whose name is Antoni Miró.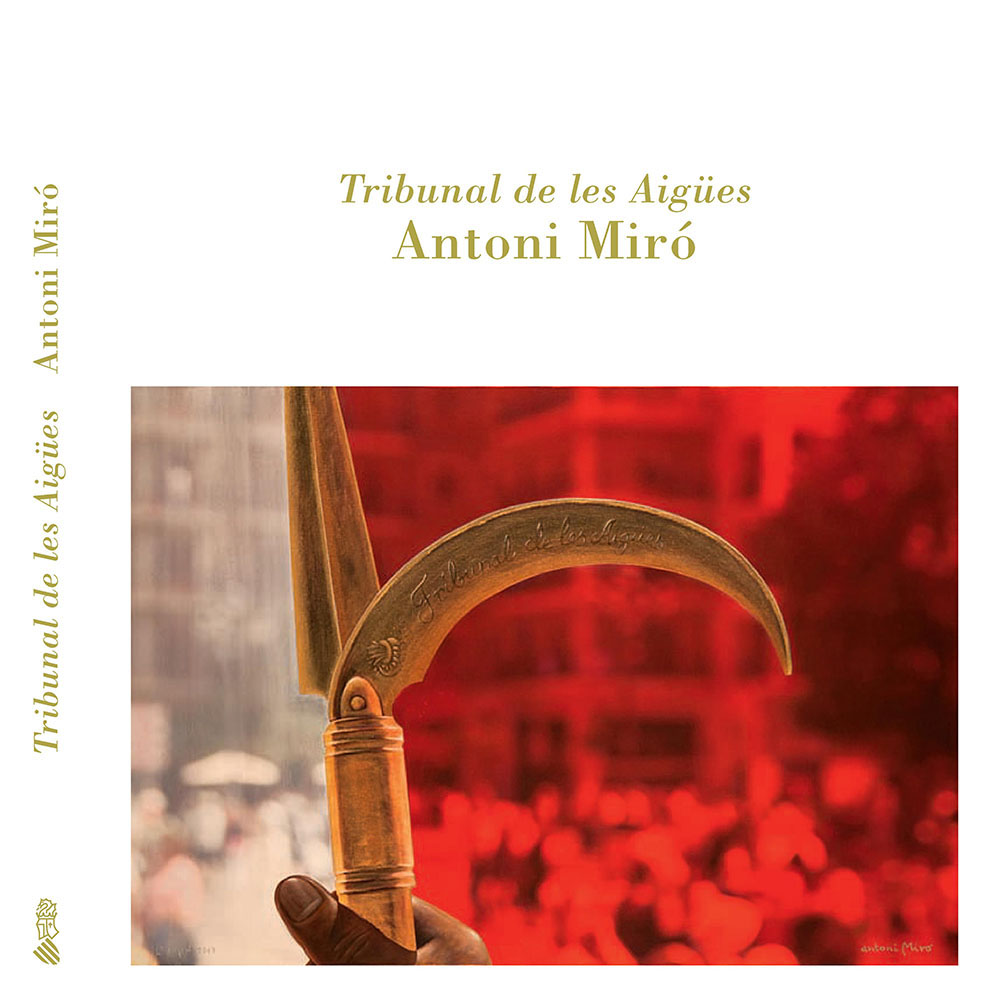 More texts from Isabel Clara Simó regarding Antoni Miró
Other texts regarding Antoni Miró