Antoni Miró. A dialogue with reality
Anna Szlazak
Antoni Miró's prolific work consists not only on making magnificent canvas paintings but also different series of graphic works. Etchings, lithographs, serigraphs - these are artistically registered pieces of everyday life, pictures of cities, people, objects, interpersonal relations... But are they really just paintings? Perhaps they are a more thorough analysis of all things that surround contemporary human beings, a change of reality taking place right before their eyes taking place inside every individual...
Despite using various techniques, dealing with different themes (which may be surprising at times) and omnidirectional styles, Antoni Miró's work tends to contain one common feature. It is concerned with social issues, human beings and their morality in a world of fast and rapid changes. This specific social realism, often shown in a very expressive and terse way, it presents human suffering, and the dilemmas and challenges imposed by modern times.
Miró's works present features of ordinary human beings, inhabitants of large cities and metropolitan areas. All of them stopped in motion, just as if the artist had been secretly observing them from the distance. These works often present famous people in the world of culture or politics. The recipient may also observe a completely new approach to the theme of the city. Its unusual places and objects such as parts of a tram or a leaf on the pavement show, in other words everything that is so dear to ordinary people living in such a city. People in contrast to the city, are the ones who pause for a moment in the general rush of civilization, loosing each other in frequently misunderstood changes. Miró makes the objects in his paintings gain a completely new meaning; they seem to exist in space. The artist includes not only valuable items, but also seemingly worthless ones. They seem to exist with and for human beings.
Miró presents ordinary life, ever-present reality, things that surround humans every day. In other words, he presents the physical and virtual reality. He makes the recipient realize how much influence mass-media had on human lives, how they enter our existence without asking, becoming an integral part of our lives.
Miró, in his works, tends to be a subjective reporter-artist. He is anywhere where an individual experiences harm or misfortune, anywhere where one is forced to make a choice. The artist speaks through the voice of a beggar, no matter if he's in Warsaw or in Madrid. He speaks through the voice of a soldier, fighting in Iraq, but he also perceives the world through the eyes of the victims of war. Miró touches upon the problems of racism, intolerance, poverty and also glances at everyday joys and sorrows. The artist is sensitive to contemporary drama, meaningless politics, the environment destruction and other kinds of threats. His concern is not expressed only through elaborate paintings, he also focuses on painting different pieces of the present, certain nuances surrounding each and every one of us, details, one object only, a single human being and the drama hidden in his eyes.
Antoni Miró is a self-reflexive artist but he seems to have a great respect for the recipient as well. Seemingly clear works contain hidden meanings. They allow him to create a perverse dialog with the recipient, who is eager to search for new, hidden meanings once he faces the painting. Nevertheless, the artist allows the viewer to do something else - he allows him to reach his own conclusions. The artist does not try to impose a specific message on the recipient; he presents it in a very clear way, but with a subtly hidden second meaning.
Miró uses dialogs and plays of contrasts, deformations and repetitions. Some works are built by flat stains with a warm light, others, remind us of collages with the introduction of new themes. He presents his themes from different perspectives, draws discrete diagonal lines and cuttings that give the impression of a seemingly clear composition, whereas, in fact it hides intended chaos. The artist, in his works, resumes a dialogue between the old and the new. For example, by interjecting a piece of a painting by Picasso or by arranging a game with pop-art style. Overlapping various meanings makes each series of graphic works affect gradually the following one. Nevertheless, all of the graphic works have a common meaning.
Antoni Miró respects the tradition and the culture of painting. He uses it as an example, transforms it and tries to re-interpret it. He seems to be the continuator of great Spanish artists such as Velázquez, Goya, Sorolla, Dalí or Picasso. He is another great Spanish artist who is deeply aware of his predecessors' works. Just as they presented the world that was their contemporary, he, in "quoting" the masters, seeks new interpretations and meanings for them. In this way he strengthens the meaning of his work. He combines the old with the contemporary in an extremely clever way. Through aesthetics and the universal world of art, he tries to reach the viewer with a social message.
Conscious observation and extraordinary sensitivity -artistic as well as human- are the main factors distinguishing the works of Miró when compared to contemporary artists. Perfect artistic workmanship and a never-ending artistic passion make that Antoni Miró is included in the important and cherished artists of the world cannon.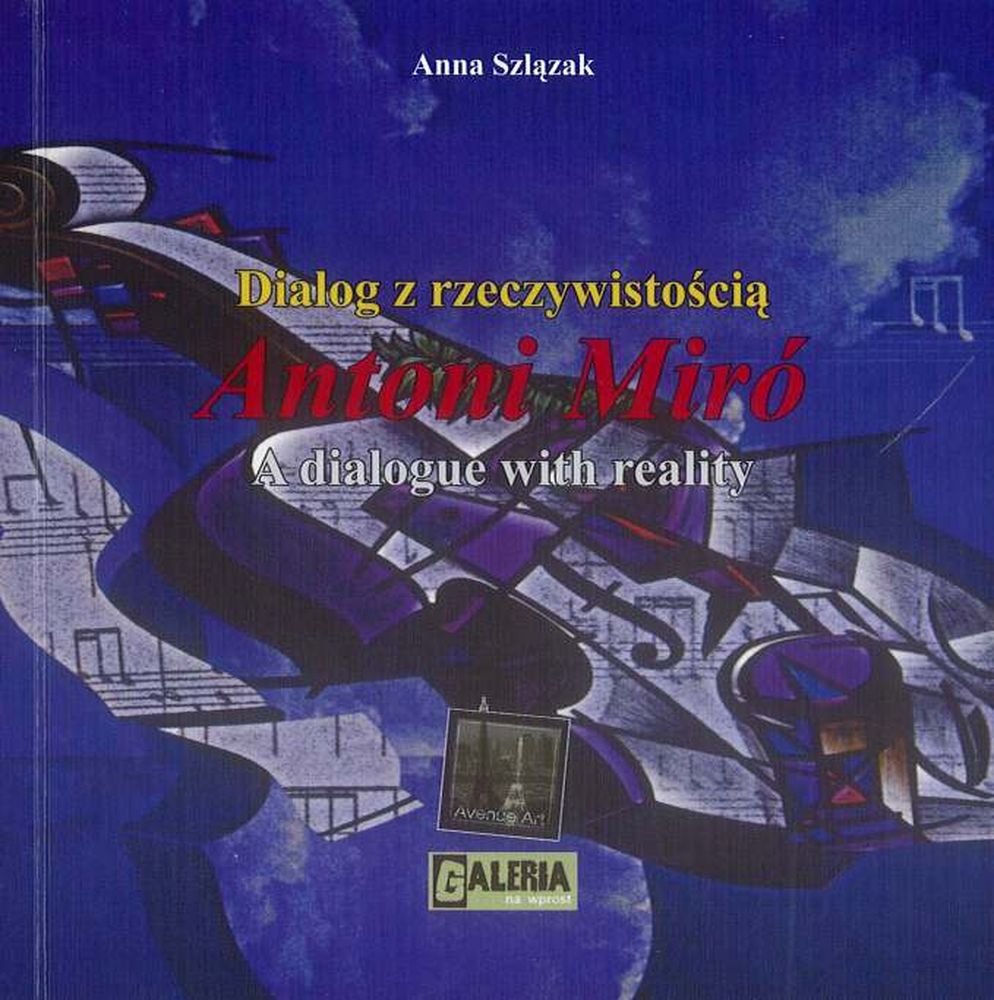 Other texts regarding Antoni Miró