To friend Antoni Miró
Vicent Andrés Estellés
When I recover from May's crisis,
I write the first poem to my friend Antoni Miró.
When I recover from
The name of the amistat
I will say it to you with flat words.
Toni Miró
Sofia Ausiàs.
They are the names of permanent affection,
of the love,
of a lifetime friendship.
I have shared with them bread and salt.
And now I am a happy man, thinking that we are fellows,
lovers,
brothers.
Now I have written this and I am happy,
because I know that somewhere in Alcoy,
on the way that to Ibi,
in Sopalmo they live, make love,
make bread and slice it, on the table with the friends.
I am happy for this, for his existence,
old and fucked you find me, closed in my home,
I cannot go to Alcoy, we call each other often,
like that time I called Sofia
only to ask her
How to make escalivada.
Toni Miró, a painter,
that I met in Alicante,
and I talked to in Altea.
I admire him and I love him
very much as a person,
and more
as a painter.
I know how big and how his honesty is,
I believe to know how much his love is,
for what he does,
and for those who accompany him,
Sofia,
Ausiàs.
I want to leave here the testimony,
of my friendship and my,
proclaimed,
gently felt,
admiration.
Because, a painter,
has done,
the best work of art,
his life with Sofia and Ausiàs.
I finish then, and collect my things.
Good morning,
see you soon.
Someday day I will be in the afterlife.
and I will eat vegetables, vegetable products.
Sofia.
Good morning Toni.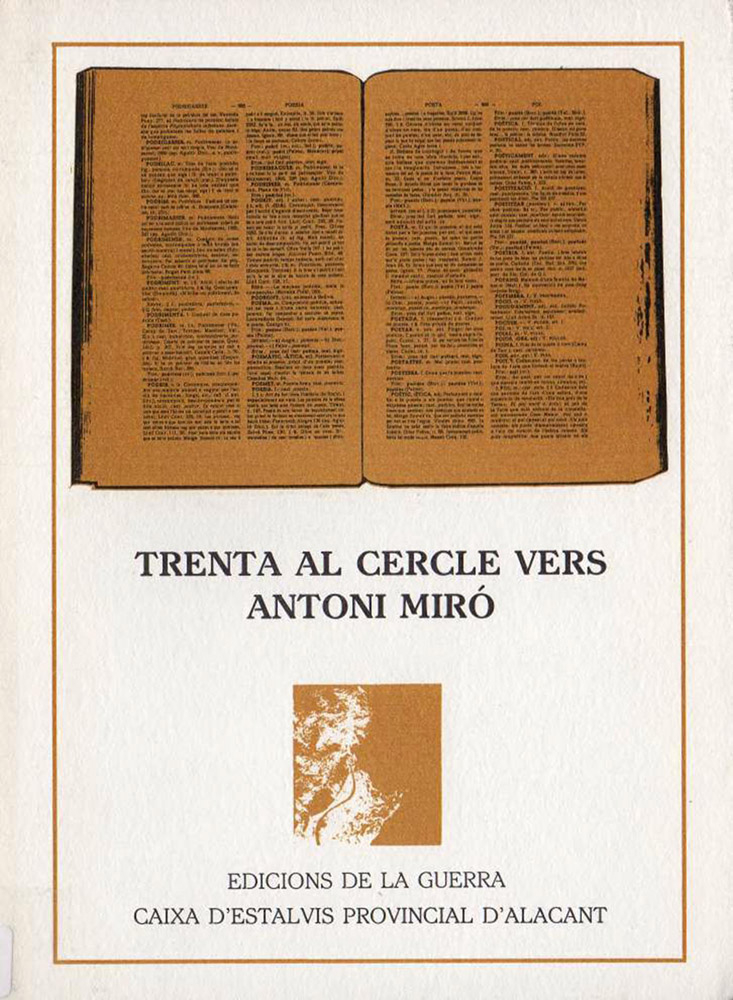 More texts from Vicent Andrés Estellés regarding Antoni Miró
Other texts regarding Antoni Miró