Antoni Miró or the artist commitment
Joan Àngel Blasco Carrascosa
Through Antoni Miró's paintings (painting exactly what he does not like, as he said) a report of a whole period is offered with a denouncing touch and evident sarcasm. He seems to have listened to the recommendation of Marc Bloch so that he has set himself up as an historian involved in human flesh. Using several aesthetic formulations and unremittingly looking for new expressive resources -within the social realism-, he has left proof of the violation of human rights, the racism shames, the war horrors, the constantly problematic social emancipation, the alignment from the myths, the individual and collective misfortunes, the violence caused by the fascist cruelty, the progressive dehumanisation of the modern human, the different systems of manipulation, the longings of a national and cultural independence, the bellicose imperialism dangers, the dependencies of an aggressive capitalism, the tireless hope for a fair and free world.
It will not be necessary to underline that Antoni Miró's art is political, continuously in relation to his historical moment, showing an extreme disagreement, and standing up for solidarity, freedom, commitment... It is not a neutral art, on the assumption that it exists; surely, it is not an innocent art. In short, it is and will continue to be a necessary art everywhere the statement of Vostell "beauty is a moral act" will be taken into account.
Inscribed in the realism thoughts of the international painting, Antoni Miró forms an alliance –insofar as Spain is referred- with Genovés, and two groups (Equip Crònica and Equip Realitat) among others. They are all creators of an art that, taking advertising images of the industrial-technological society as a starting point, disarmed its elements to rearm them afterwards by breathing a critical feeling. Antoni Miró has taken advantage of the "pop-art" initial approaches –even of the "op-art" and kinetic art- to depict great ideological poetics. To this end, he has moved on his imagination and his enormous capacity of synthesis, reflected in the use of lines and essential colours as well as in a great expressive economy resulting in a clear, direct, communicative and convincing message -more ironic and subtle lately-, even more highlighted in his posters.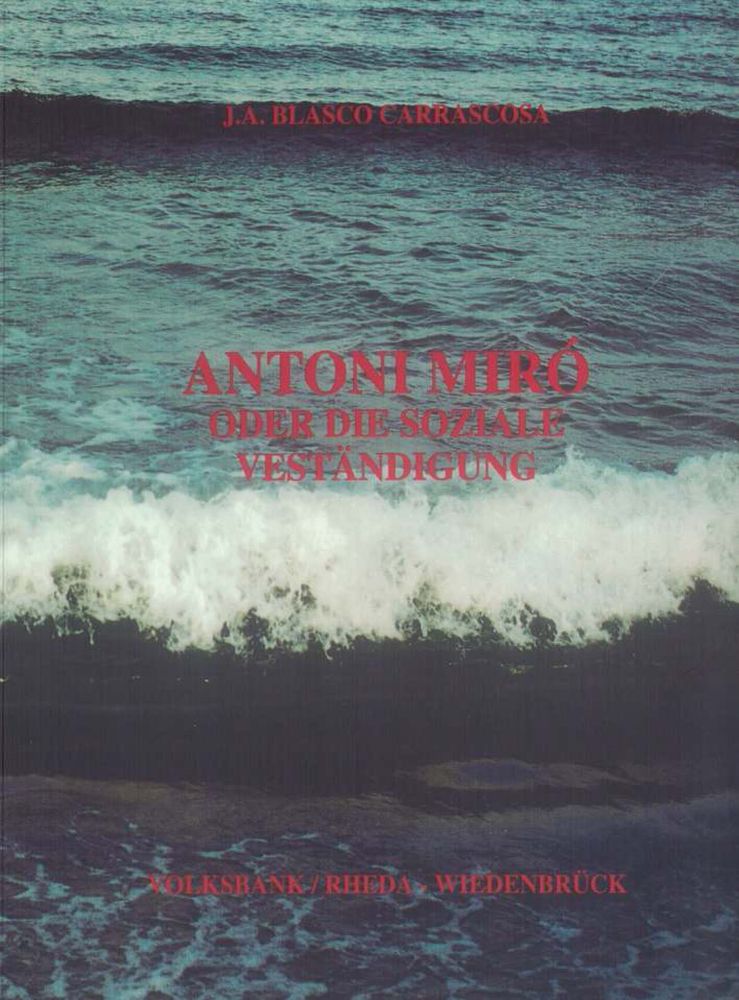 More texts from Joan Àngel Blasco Carrascosa regarding Antoni Miró
Other texts regarding Antoni Miró